If you are planning to add a new piece of equipment to your forestry fleet, you need to make a big decision. You need to balance performance and productivity with availability and price. Also, you must pick between used or new equipment. Do you want to invest in an expensive new machine or settle with a used more affordable one? Before buying a new or used piece of forestry equipment, you must assess the following:
Equipment Price
When you compare new or used equipment like a remorque a bois, you must consider the price. Forestry equipment is an important financial investment. Factors such as the size and special features add to the price. Purchasing used equipment lets you add to your fleet while maximising your operational budget. But, keep in mind that used logging machines are not cheap. The majority of sales centres provide financing for used and new forestry equipment. This lets you finance your purchase without overtaxing your budget.
Age and Usage
A new piece of equipment has not been used. It does not have miles on it and has never been exposed to the damaging elements common in forestry projects. Buying new means you get the machine at the start of its work life.
If you prefer to buy second-hand equipment, you must understand exactly how it was used and what servicing it is has undergone. Forestry equipment that has a long history of repair work is unlikely to offer your required service and performance. To make sure you end up buying a dependable piece of equipment, buy one released from the fleet of a rental company. Often, this machine gets regular service and care as well as is stored in optimum condition before being sold.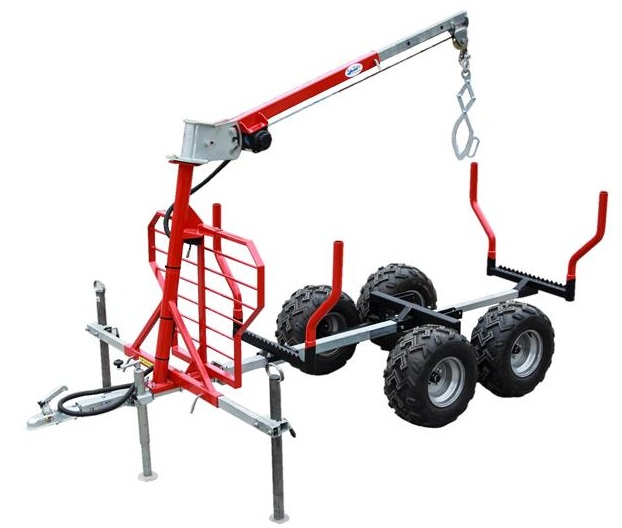 Warranties and Service Agreements
These factors add to a new machine's value. You can confidently operate the machine knowing it is protected against parts failure. This factor alone makes the purchase well worth it. But, do not think you are on your own in terms of used logging equipment servicing. The factor warranties of used logging equipment have often expired long before they go on sale. The good news is that the company that sells the equipment often provides servicing. Thus, ensure the second-hand machine has well-stocked parts inventory and well-trained service staff before you buy it.
Availability Accessories and Parts
As your equipment needs servicing, you must ensure their parts are available. Unfortunately, the parts of older models may not be always available. But, new machines have readily available replacement parts.